"On the Third Day of Creepmas, my true love gave to me
Three scary stockings*!"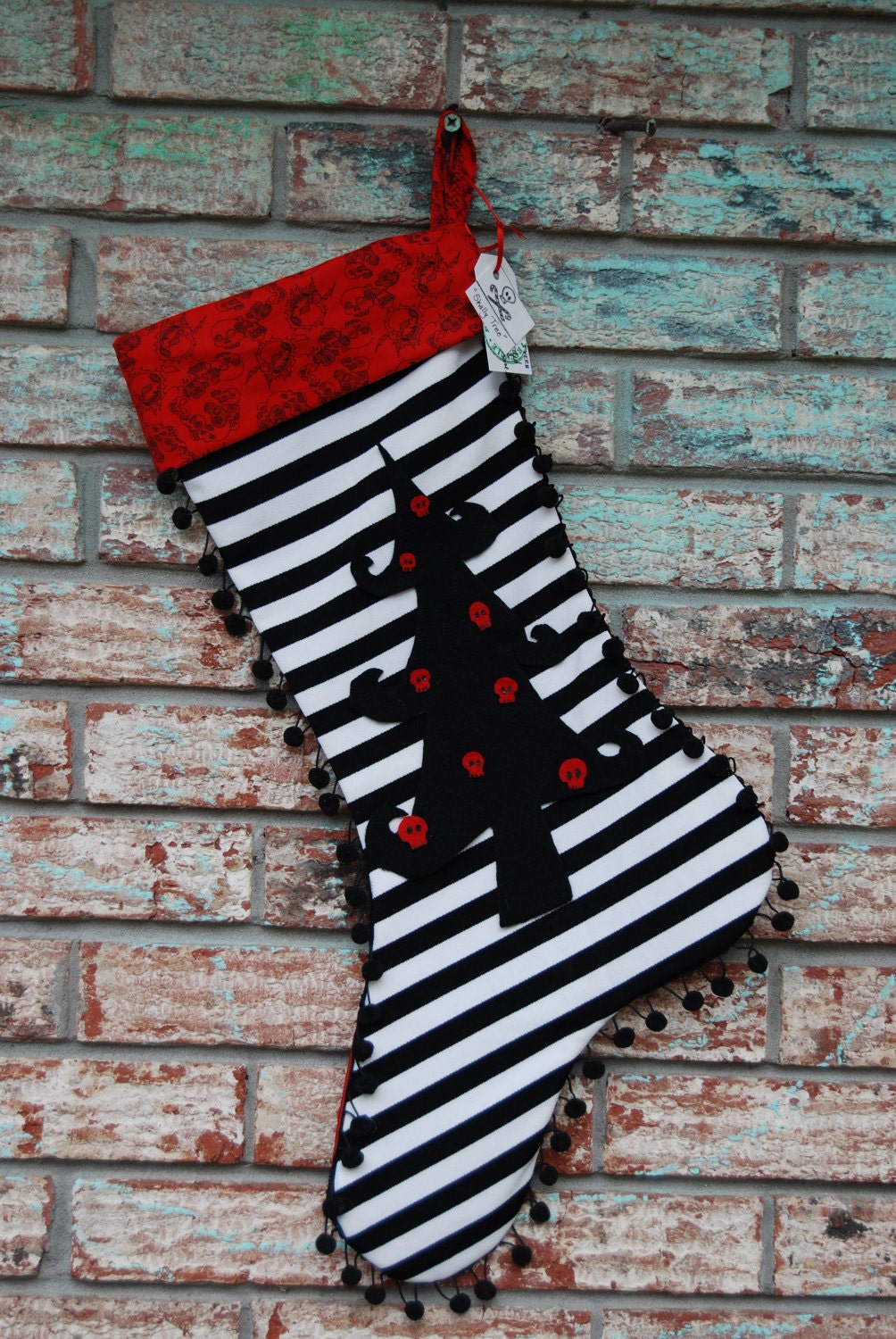 What DO you think Santa will put in them?????
*The top one was from www.etsy.com/forbiddenfruit, but is no longer available; however, she does have many more to choose from! The other two were from an Etsy shop called AnniesUpcycled that is no longer in business.