Here's a fun thingy that I found on the Elders of Goth FB group: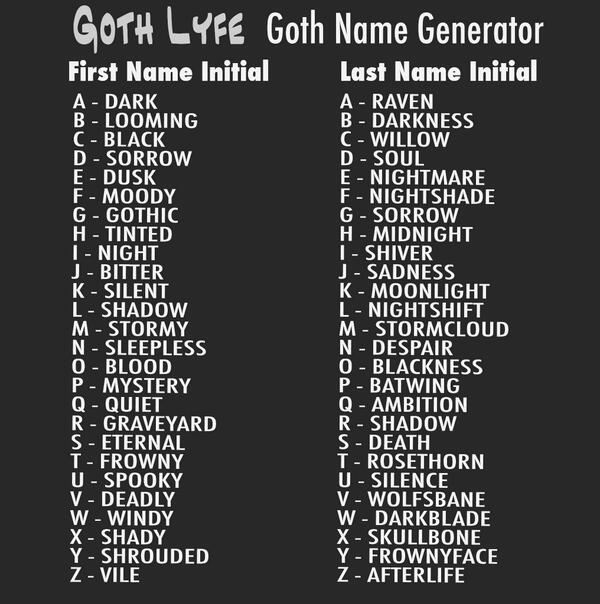 Mine, of course, is Shadow Darkblade, which makes me sound like either an assassin or an elf from Lord of the Rings! But if I change my last initial to X, then I can be Shadow Skullbone, hehehe!
What's YOUR Goth Lyfe name?